Magifest 2023 Preview: Shoot Ogawa
By Vanishing Inc. – Monday, October 24, 2022
---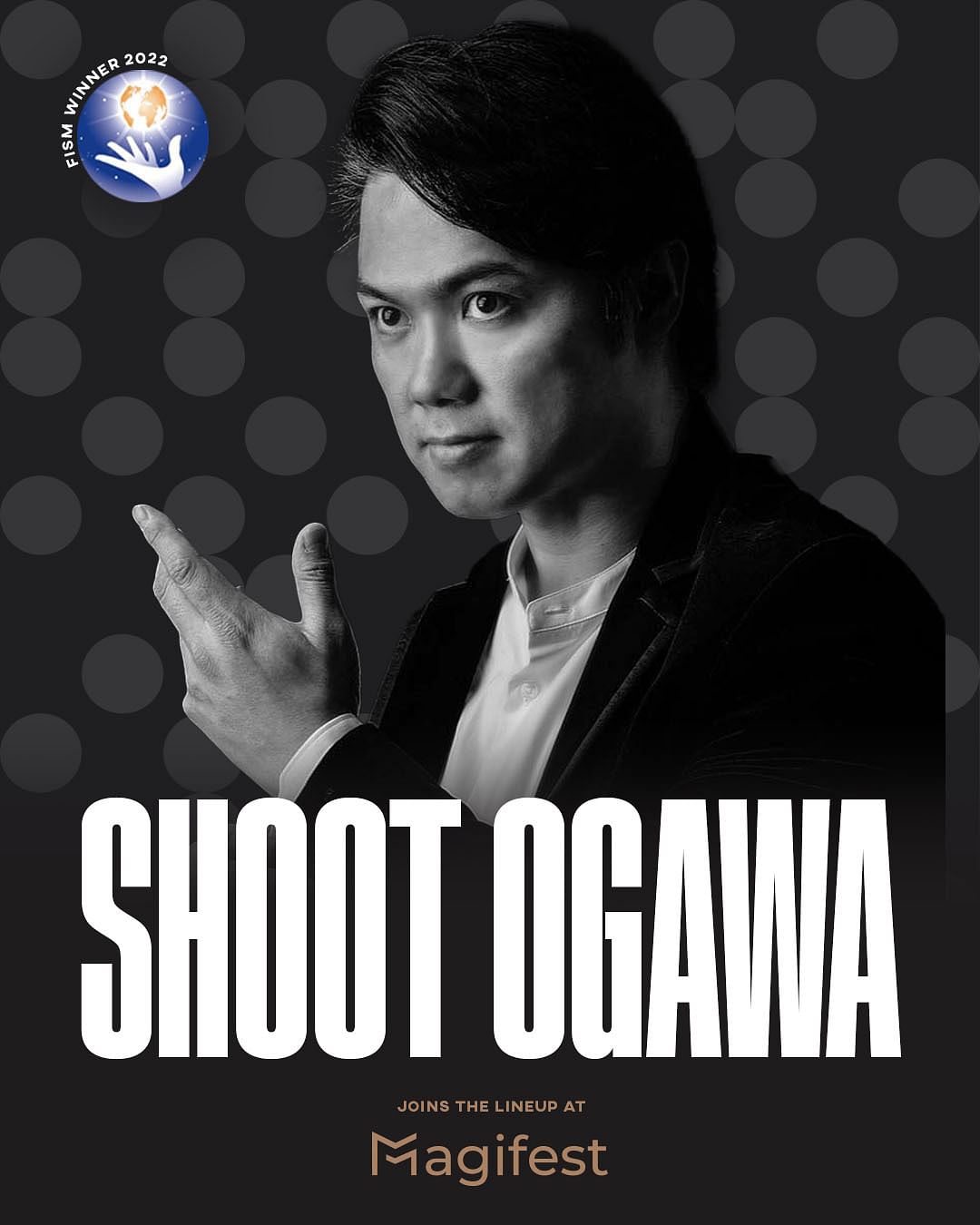 Fresh off his win at FISM 2022 in Quebec, Shoot Ogawa will be presenting his award-winning act for the first time ever outside of the competition. Magifest 2023 may be the one and only time you'll ever get to experience this incredible routine live. It's an opportunity you will regret missing.
As another special treat only for guests of Magifest, Shoot will also be presenting a detailed lecture on a variety of gimmicks, techniques, ideas and structure tips—many of which were plucked right from his FISM-winning act.
For those that want a true VIP experience, make sure to sign up for Shoot's intimate 3-hour workshop before it sells out. This hands-on workshop is a one-of-a-kind experience that will feature the sleight of hand master's best routines and a ton of unpublished material. Tickets are very limited.
Register for Shoot Ogawa's Workshop
Clearly Magifest 2023 is going to be one for the ages. To help pass the time until January, here is two truths and a lie with Shoot Ogawa.
---
When he was a teenager, during one of his first TV appearances, Shoot was nervous about the camera operators trying to figure out his tricks during rehearsal. So, he only showed them part of the routine and held back the ending until the live performance. The ending was a bottle production that went great, except for one problem. He produced a Coke bottle and the sponsor of the show was Pepsi.

Shoot has been a full-time professional since graduating highschool at the age of 18. For the first seven years of his career (prior to moving to Los Angeles), Shoot performed or worked on magic 365 days a year.

Shoot has performed in over 50 countries and for many actors, celebrities and dignitaries, including the Prime Minister of Japan Shinzo Abe, Johnny Depp and the creator of Fleetwood Mac.
REVEAL LIE

#2 is the lie. Shoot gave himself one day off per year. It was usually January 2, and the first time he did it, he wasn't sure what to do with his spare time. He went into his office to tidy up and found his other colleagues were also not sure to do with their time. They spent the day laughing and eventually jamming. So, technically, it was really a half-day off.


Did you guess the lie? Leave a comment below and let us know.
---
---
Similar posts on the blog: