By Ken Trombly – Wednesday, February 23, 2022
---
Thaddeus S. C. Lowe. Now that is a moniker—as it sounds like a quirky professor in a Walt Disney film.
Actually, this was a real person, born 1832, who grew up on a farm in New Hampshire. A precocious youth, Thaddeus was a voracious reader and autodidact who as a young man, was so taken with the magic and science act of one Professor Dincklehoff, that he became his apprentice, eventually taking over the traveling show and adopting the name, Carlincourt.
This possibly unique woodcut poster (c. 36 x 45 inches) is reminiscent of John Henry Anderson and Robert-Houdin posters in its vignettes of standard effects of that period. As did some of the more adventurous performers of that early to mid 1800's era, Lowe/Carlincourt's shows eventually included balloon ascensions. His growing aeronautic expertise and fame were such that President Abraham Lincoln invited Lowe to form the first 'balloon corps'—relying on a telegraph from a hot air balloon to send information as to the numbers and position of rebel forces—to aid the Union army's Civil War efforts.
A prolific inventor, Lowe eventually developed a process for hydrogen enriched gas, and also held over 200 other patents, including an artificial ice-making process.
Oh, and he actually was the subject of a Disney flick; Thaddeus Lowe, early progenitor of what would become the US Air Force, inventor and magician, is celebrated in the 1972 movie, High Flying Spy.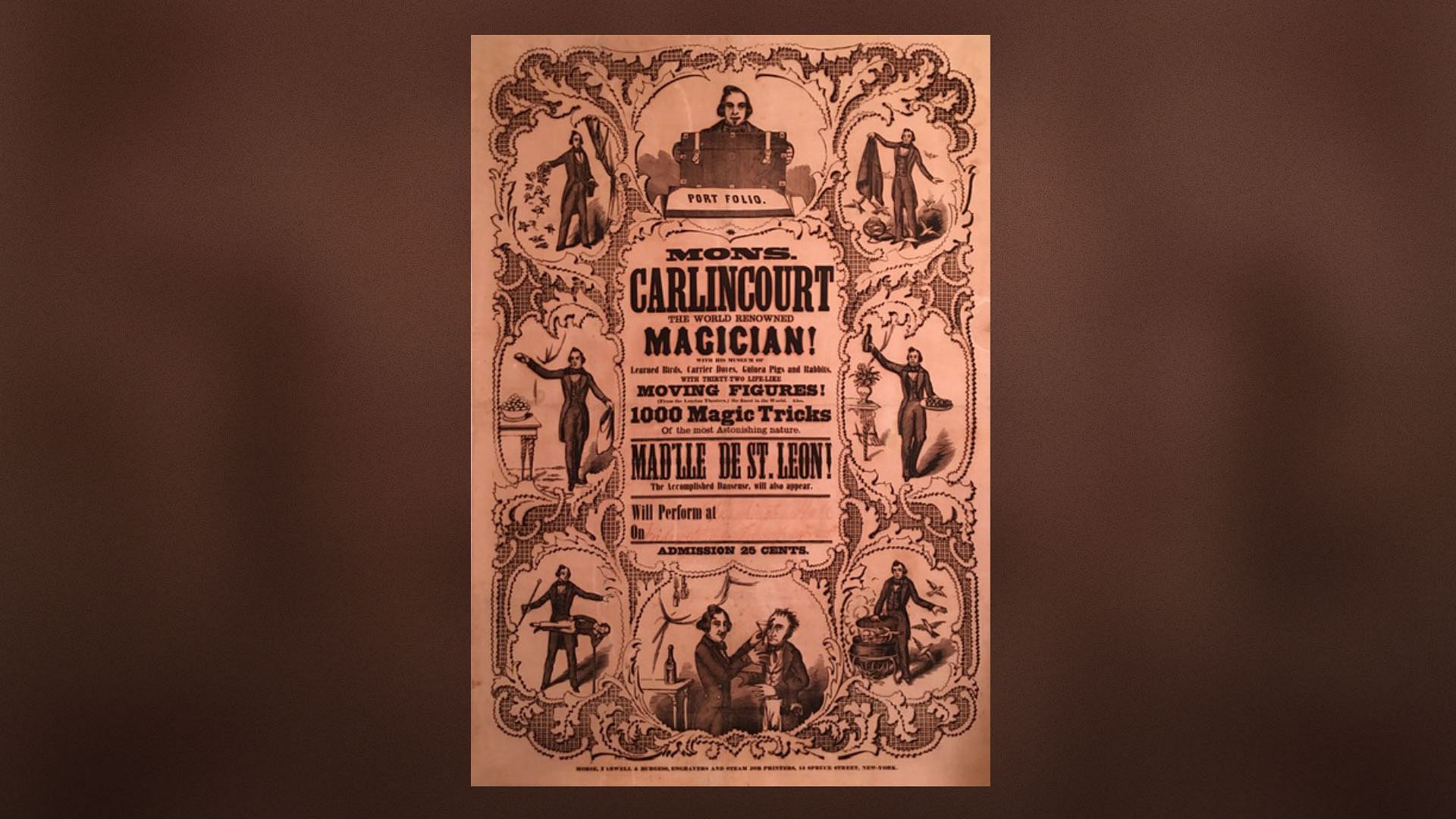 2021, Kenneth M. Trombly, All Rights Reserved
Did you enjoy this? Other examples of posters from Ken's collection can be viewed on Instagram at magic_posters, or at his website, www.magicposters.com
---
---
Similar posts on the blog: